Build a company that consistently produces high-quality products or services while developing a positive work culture among employees.
Build a company that consistently produces high-quality products or services while developing a positive work culture among employees.
Don't Wait
Continuous process improvement will give your organization concrete goals, key performance indicators, and a set of standard processes. CPI will save you money, time, and energy.
Value Added 616 will use our VALUE™ process to get your company on track.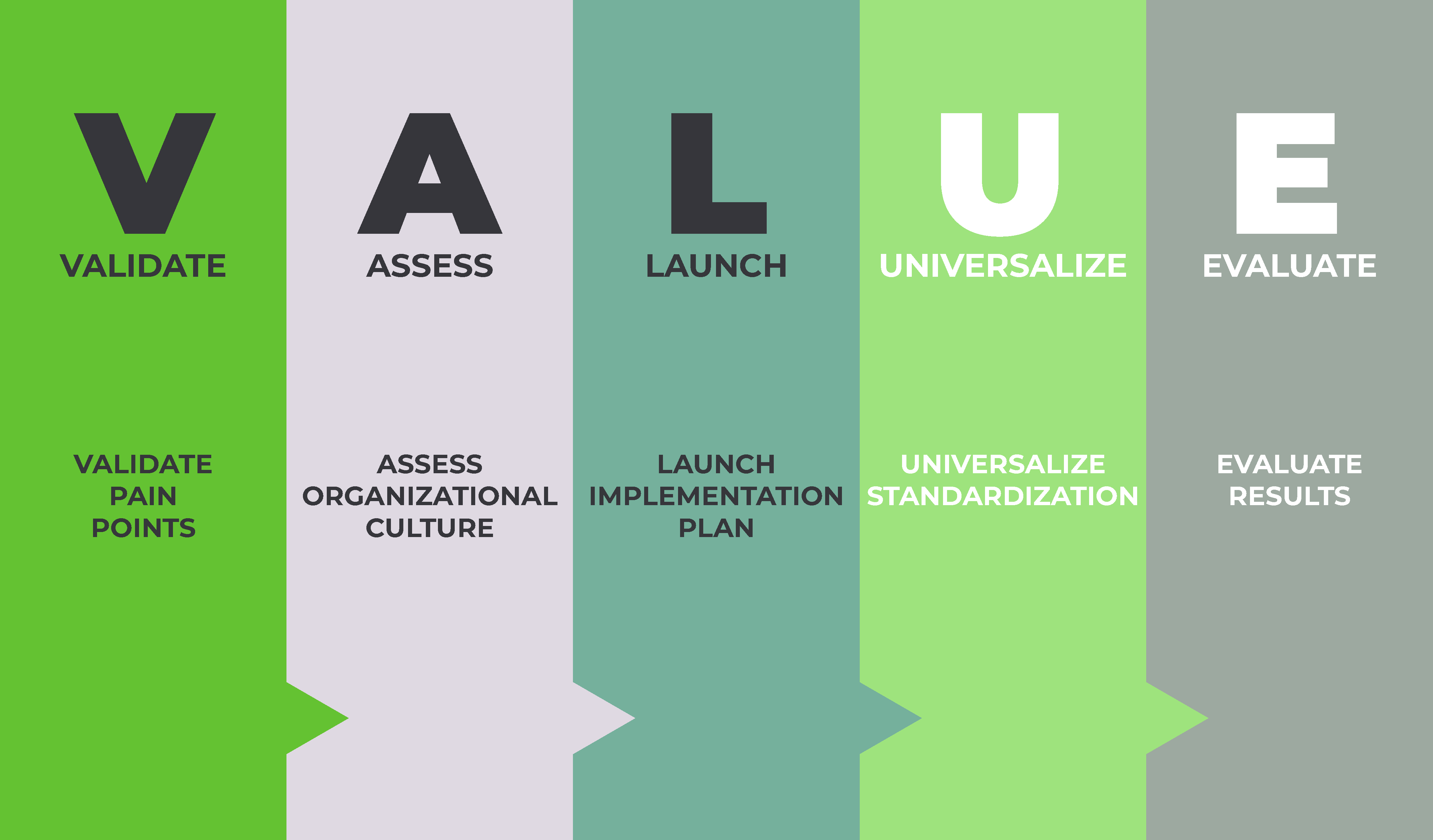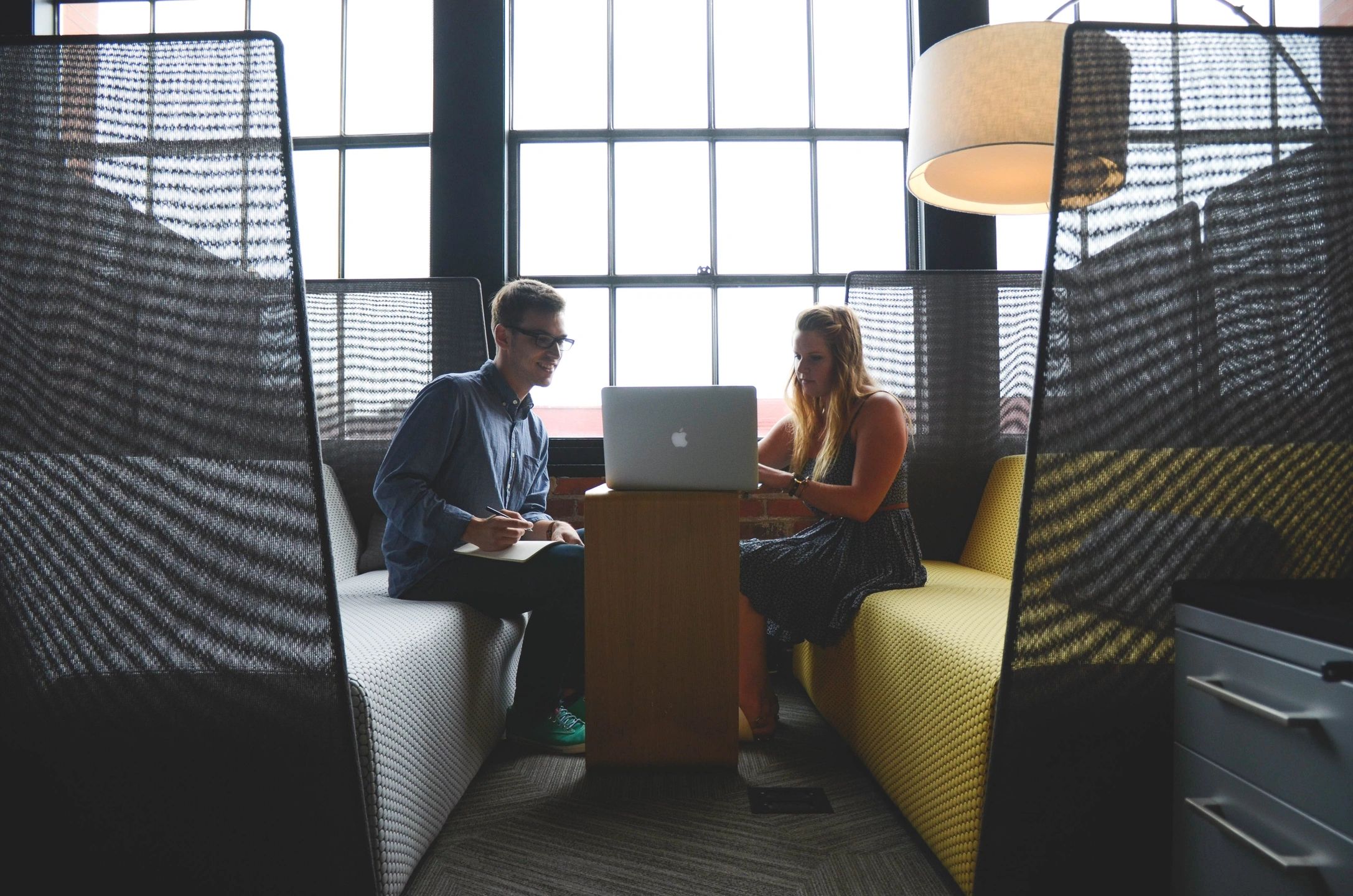 Do you need a coach or a consultant? Normally, organizations prefer the model of consultant then coach. In phase one, the first 97-days, we are in a 80% consulting role and 20% coaching role. When we implement phase two Value Added 616 switches to 20% consulting and 80% coaching. By phase three we are 100% coaching allowing for maximum internal growth. Our goal is to empower your organization to sustain the transformation without consultants – you are the experts and you own it!
Lean Six Sigma (LSS) is broken into two very distinct, yet synergistic concepts, Lean and Six Sigma. Lean is all about removing waste, or non-value added steps from the process. Six Sigma on the other hand focuses on removing variation from a process. Together they are disciplines focused on eliminating waste and variability throughout the process that maximizes customer value. While not every problem or opportunity is a LSS candidate, the principles taught are adaptable to all situations requiring a well-grounded, logical approach to problem-solving.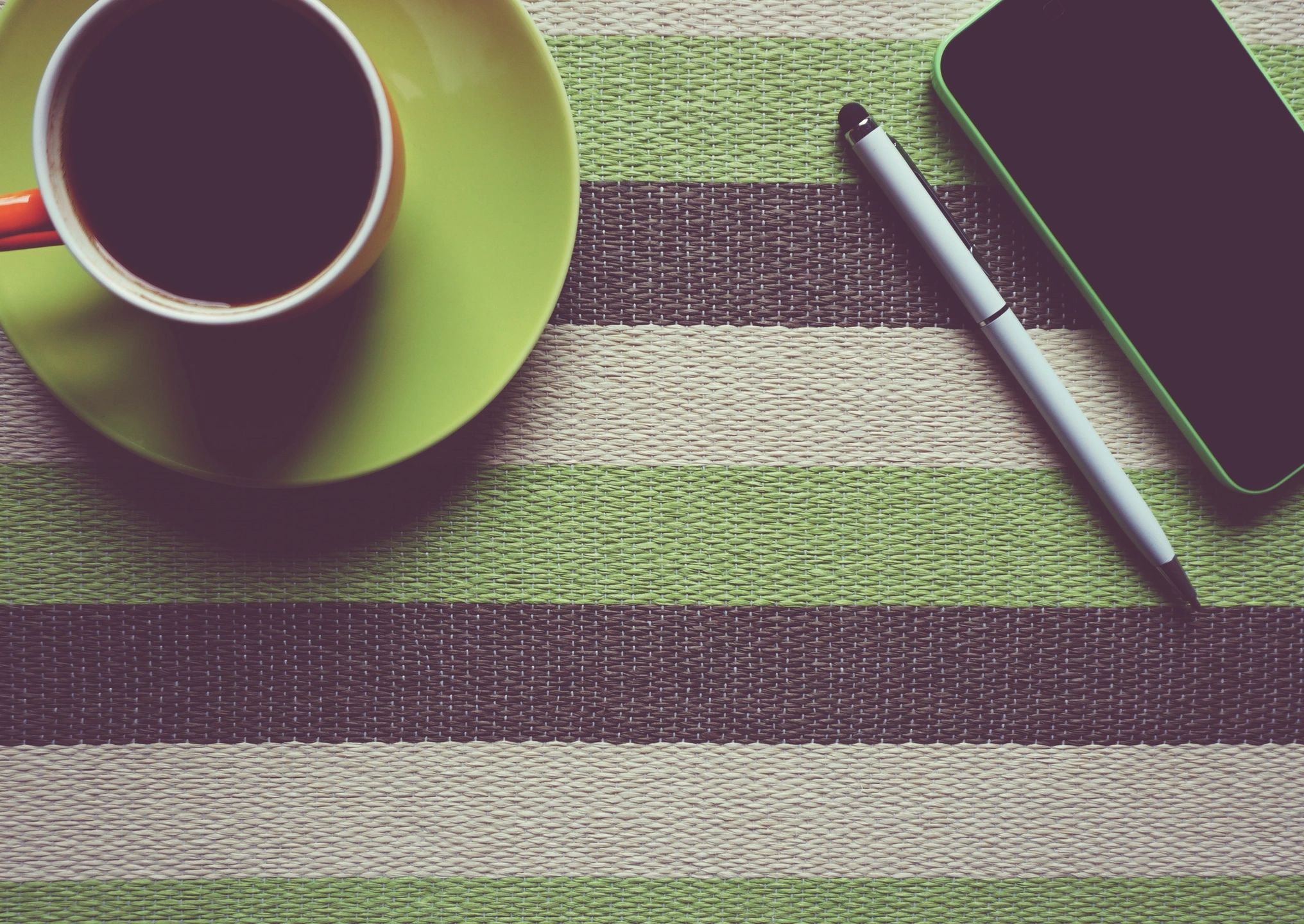 Culture is a buzzword that often gets thrown around without any real consideration. At Value Added 616 we like to use the KISS principle (keep it super simple). We define culture as who we are as an organization. Culture is the reason we act they way we do and why we do the things we do – it's who we are at our core. It is the "how" and "why" behind organizational decisions – it drives and sustains us. At Value Added 616 we use the VALUE™ model for driving culture transformation. It works for our Fortune Global 500 clients and the startups we support – it will work for you too!





97-Day Lean Transformation Kickoff
Value Added 616 begins the process with a free 1-2 hour consultation. Using our Strategic Execution Model™ as the framework for the facilitated discussion, we focus on your organization's mission, vision, purpose, goals, and core processes. The Strategic Execution Model™ assists in identifying the right projects for execution and ensuring they receive the right resources, and right timing to maximize their end-to-end enterprise impact. Critical outcomes: (a) identify core processes, (b) validate pain points, and (c) identify opportunities for improvement. This phase can take as little as two hours if we have available data on the core processes, or it could take up to two days while we connect with the data analytics team.
Value Added 616 deploys assessments based on the initial consultation: (a) Cultural Impact Assessment™, and (b) Data Culture Assessment™. The Cultural Impact Assessment™ and Data Culture Assessment™ help identify and highlight critical gaps. They also validate (or develop) organizational Objective and Key Results (OKRs) and Key Performance Indicators (KPIs). Critical outcome: completed strategic plan for the lean transformation. This phase normally takes one week, depending on the availability of resources at your organization.
Value Added 616 and our new teammates within your organization work together on this next phase. Together we launch the custom implementation plan that addresses the combined assessments and critical gaps. Critical outcomes: (a) quick wins, and (b) buy-in from all major stakeholders. The first quick wins are normally completed within six weeks of launch.
Upon completion of the first round of quick wins improved processes need to be standardized, repeatable, and reproducible. Value Added 616 ensures all projects have (at a minimum) standard work instructions, standard operating procedures, and a current state process map as part of the completed documentation. Critical outcomes: (a) standard work, (b) proper documentation, (c) a centralized knowledge management repository, and (d) custom dashboards and visual displays. This process normally takes about two weeks.
Value Added 616 begins this step with a Cultural Impact (re)Assessment™ to confirm significant positive impact. We compile and analyze project and other relevant data, validate OKRs, KPIs, and process metrics. Finally, Value Added 616 validates results based on agreed upon goals, impact on bottom line, employee satisfaction, and most importantly customer satisfaction. Critical outcomes: (a) hard savings metrics, (b) soft cost metrics, (c) intangible goals met, and (d) updates to the strategic implementation plan. Collectively this final step takes about four weeks to accomplish. And then we start with the next phase on the strategic plan for our lean transformation and keep pressing forward!
A few key frameworks, methodologies, and concepts embraced by Value Added 616:
• Lean
• Six Sigma
• Scaled (SAFe) Agile
• Project Management Professional (PMP)
• Development, Security, and Operations (DevSecOps)
• Digital Transformation (Big Data, Cloud Computing, AI, and Machine Learning)

Who needs continuous improvement?
Any organization with the drive and passion to become (or stay) number one in their industry.
What does an organization with a continuous improvement culture look like?
They produce consistently high-quality products or services, have employees who love coming to work, and their customers recommend them to their friends, family and co-workers.
When do you suggest we begin continuous improvement at our organization?
 Begin immediately and never stop!
Where within the organization should we start our continuous improvement effort?
We have a few trademarked assessments in our toolkit that guide us while we work together and identify the pain points and highlight where to begin. Each organization is different – even within the same industry.